Year 3
Classes & Teachers
| | |
| --- | --- |
| 3 Tanuki | | Miss Stephenson |
| 3 Jaguar | | Mrs Dangerfield |
Remote Learning

(in the event of closure due to coronavirus)
In the event of the school or the year group bubble being closed due to coronavirus
Year 3's learning will be via Google Classroom.
Google Classroom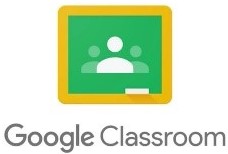 https://classroom.google.com/
Children in Years 1, 2, 3, 4, 5, and Year 6 have digital classrooms where they can access learning set by their teachers.
They simply login to Google Classroom and click on their class name.


Remote Learning Timetable for Year 3
Additional
Home Learning Resources
Information for Autumn Term 2020
The following information, containing lots of useful information for this term, was sent home via email at the beginning of term.
Our topic for this term is The Ancient Greeks.
News & Dates
Year 3 Wild Learning at Paradise Cooperative is on Thursday 12th and Thursday 19th November.
This letter home gives all details.


We send letters and other important information to parents and carers via email. It's really important that you ensure the School Office has your current email address.

School App - we communicate with parents frequently on the school app. Please ensure you have downloaded it and signed up. We will give you details of how to do this, including the passcode, once your child is in Reception.

Please also check the Calendar and Term Dates.
P.E. is on Tuesdays and Thursdays
Year 3 children need to wear Swaffield PE kit.
In addition, children need to have trainers/plimsolls and grey tracksuit bottoms as most PE lessons will be outside this term.
You may, if you like, leave the PE kit at school and take it home to wash at the weekend. Please make sure that all clothing, including PE kit has your child's name clearly on it.
Morning Drop Off Time: 8:45am - 8:55am
Entrance gate for Year 3 classes: Main Gate, Swaffield Road
Please make sure your child arrives at school in their 10-minute window each morning.
Afternoon Pick Up Time: 3:05pm
Please come into the playground and collect your child from near the circle in the L-shaped playground (near the steps to the top playground).
Please make sure your child is picked up on time at the end of the day.
Please phone the School Office if you are delayed. If you've arranged for someone else to collect your child please inform the class teacher, teaching assistant or office staff in advance.
Break Time
Please send your child in with a piece of fruit/vegetable to have at morning break time.
Milk is available break time for those who have signed up to the Cool Milk service. Milk is subsidised for all primary school children and is free for under 5's as well as those who get free school meals .
Find out more including how to register by visiting www.coolmilk.com.
Lunch
Visit our lunch page to find out more about lunches and get a copy of the current school menu.
Alternatively, you may choose for your child to have a packed lunch, provided by you. You will need to inform the School Office and you must give half a term's notice.
Please note that Swaffield is a nut-free school.
Homework
Please take a look at our Homework page where you can find out more details of our homework policy, guidance for parents and also download some useful information to help you support your child at home
Please ensure your child reads every day and write a positive comment in their yellow reading record and make sure your child brings this to school with them every day.

Homework will be handed out on Fridays and should be returned on Tuesdays. A new list of spelling words will be included and these should be practised ready for a test the following Friday.

Please visit our Reading & Books page for more information about Reading. You can see the reading list for Year 3 here.
Supporting Your Child At Home
You can find some useful resources to help you support your child at home on our Homework page as well as on our Fun & Educational websites page.
Uniform
Please make sure that your child's clothes are labelled with their name. This is particularly important for school jumpers and fleeces as these are the items that tend to be lost most frequently.
Please visit our Uniform page for details of our school uniform and the link to our uniform supplier where you can buy items featuring the Swaffield logo.
Parents seeing Teachers
The teachers are always pleased to speak to parents or carers of the children they teach, but it is not possible for them to talk to you when they are responsible for a class.
Teachers are happy to make an appointment to speak to you - please call the School Office.
The Head, and Deputy Head teachers are also very happy to speak to parents or carers. Please contact the School Office to make an appointment to speak to them.