Term Dates
You can download a copy of our School Term Dates for the academic year 2020/21 and 2021/22 here.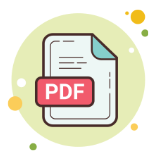 Please note: there has been a change to the Inset days at the beginning of September 2020


INSET DAYS - Staff Training - school is closed to pupils (the school reserves the right to change any of the Inset days but will endeavour to give notice).
ACADEMIC YEAR 2019/2020
SUMMER TERM 2020
Last day – Tuesday 14th July for Nursery, Reception, Year 1 and Year 6 pods
Monday 20th July to Friday 31st July - pods from Year 2 to Year 5 in school
Summer Holiday
Wednesday 22nd July to Thursday 3rd September (Inset day). First day of Autumn Term 2020 is Friday 4th September
ACADEMIC YEAR 2020/2021
AUTUMN TERM 2020
First day – Friday 4th September
Last day – Friday 18th December

Half Term
Monday 26th October to Friday 30th October
(Return to school - Monday 2nd November )
INSET Days:
Wednesday 2nd September
Thursday 3rd September
(please note that there is not an Inset Day in October)
Christmas Holiday
Monday 21st December to Friday 1st January plus Monday 4th January (Inset Day)
(Return to school Tuesday 5th January)
SPRING TERM 2021
First day – Tuesday 5th January
Last day – Wednesday 31st March
Half Term
Monday 15th February to Friday 19th February
(Return to School - Monday 22nd February)
INSET Days:
Monday 4th January
Easter Holiday
Thursday 1st April to Friday 16th April plus Monday 19th April (Inset Day)
(Return to school Tuesday 20th April)
SUMMER TERM 2021
First Day - Tuesday 20th April
Last Day - Friday 23rd July
Half Term
(Inset Day - Friday 28th May)
Monday 31st May to Friday 4th June
(Return to School - Monday 7th June)
Summer Holiday
Monday 26th July to Tuesday 1st September plus Wednesday 2nd September (Inset Day)
First Day of Autumn Term 2021 - Thursday 3rd September
Academic Year September 2021 to July 2022
Start & Finish of School Days
For September 2020 parents will be given details of the times of day for their child and the gate that they will need to come to each morning, as well as the pick up time and location.
Our Normal School Days are as follows:
NURSERY: Full Time 9.00am - 3.10pm
NURSERY: Morning 9.00am - 11.30am
NURSERY: Afternoon 12.40pm - 3.10pm
RECEPTION, YEAR 1 & YEAR 2:
YEAR 3, 4, 5 & 6: